Company
Amelia's Compass, LLC is a single-person startup for now, with aspirations to grow.
Contact Info
Amellia's Compass, LLC 
120 East Pine Grove Road 
PO Box 451 
Pine Grove Mills, PA 16868 
1 (814) 880 - 8800 
info@ameliascompass.com
Facilities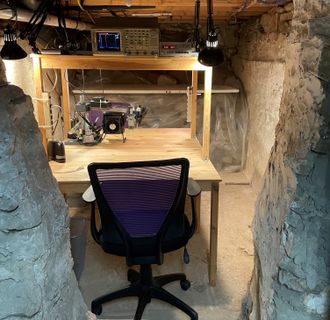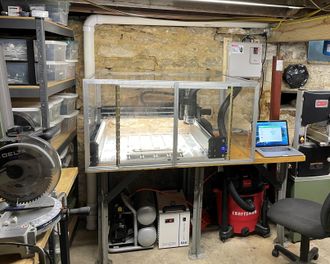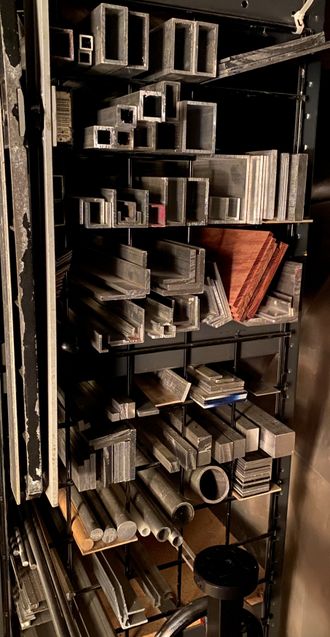 Bio
I've been an innovator in audio-related fields since 1989, coming up through the ranks in various industry segments before that.  I've also been an active musician on a local level, playing guitar, keyboards, and bass in various projects.  Finally, I'm the FOH sound and lighting engineer at Pine Grove Hall, just down the road from Penn State.  This allows me to experience first-hand the myriad remaining difficulties in staging live performance. 
After a BSEE from Penn State in 1982, I worked for a number of non-audio companies and learned how to be a design engineer.  All along, I've played guitar in a series of prog bands that have relied heavily on technology for sounds.  In 1985 I had an idea for a TDM-based audio and control connectivity scheme.  I would often stay after hours to make simulation runs of my own designs, incrementally verifying the viability of these ideas.  Eventually I became a chip designer for a telecom company making high-capacity switching equipment, and was able put these ideas into real-world practice.  In 1989, I finally got an audio engineering position at Digidesign, where I evangelized (to death) and implemented what became the underlying TDM system architecture for ProTools.  ProTools became the recording industry's de facto standard Digital Audio Workstation (DAW), and as such was the principal driver of change during the complete turn-over from analog tape decks, mixing consoles, and effects to their virtual digital equivalents.  The TDM infrastructure was ProTools' secret weapon; it allowed Digidesign to provide complete system-level solutions, while its competitors could only offer individual products.  It also enabled 3rd-party participation, which resulted in the creation of the tent-town of TDM plug-in vendors surrounding the Digidesign booth at conventions.  My design of the system's custom chip also served as a high barrier-to-entry for would-be competitors. 
In 1992, I moved to Telex where I designed their digital matrix intercom system, called RTS ADAM.  Featuring a one-thousand-channel TDM backplane bus and custom chip that included the distributed matrix mixer, it was released in 1994 and has been the principal communications system for every Olympic Games since Atlanta in 1996.  It quickly became the market leader in the broadcast intercom segment, where it remains.
From 2002 to the present, I've been involved in various start-up companies, including one in which I designed a medium-scale digital beltpack intercom system ultimately used in military transportation vehicles. 
My present situation working on my designs at Amelia's Compass lets me get back to my passion – creating products for working musicians that ease the difficulties involved in staging live performances.  There are a lot of new things coming; please stop back and check out the latest products every so often.  In particular, the electronics products will receive a major update.  Stay tuned!